BELL TOWER RESTORATION

FEBRUARY 2015 UPDATE:

We are happy to report that because of the very generous response of parish members as well as people throughout New Orleans and beyond the work on our historic St. Mary's Assumption Bell Tower is almost complete.  We expect everything to be done in time for the blessing of the bell tower by Archbishop Gregory Aymond, Archbishop of New Orleans, on Sunday, March 1, 2015, beginning with the 10:30 a.m. Mass.  All are invited for this special occasion.
The work on the bell tower includes tuckpointing and masonry work, new louvers, termite abatement, reinforcement of interior structure including new membrane, new four-sided clocks, painting of the tower dome, the re-activation of the two bells (Pius and Gabriel) as well as a new electronic bell system, a new tower cross, and lightening protection for the entire church.  Work was also done on the church doors.
While the work on the bell tower is complete we still have other needs for the church itself. Such needs include work on our 1861 church organ, dusting of church statues, and additional lighting in the vaults of the church ceiling.  All contributions for the ongoing restoration and upkeep of the church are greatly appreciated.
OCTOBER 2015 UPDATE:

Steady progress is being made on the restoration of our beloved bell tower. Numerous local media outlets have been here to see and report on the developments taking place. This restoration effort has attracted great interest throughout our community.
There have not yet been any major surprises nor any significant "change orders" initiated by the contractor. On our part we have added a couple of items to the project, for example, lightening protection for the church and the repair/restoration of our church doors. These items make sense to do at a time when we have the expertise present. If all continues to go well we have been told that everything will be completed by Christmas. What a day of celebration that will be!
In preparation for that day we expect the new four-sided clocks to be installed sometime the first part of November. Completed work will include tuck-pointing and masonry on the entire tower, the replacement or repair of all tower louvers, the re-mounting of the two tower bells (named Pius and Gabriel), the four-sided clock, and the new tower cross. Once the work is completed we intend to celebrate. We are hopeful that Archbishop Gregory Aymond, the Archbishop of New Orleans, will be able to join us for this historic occasion.
As you might imagine, a "to do" list is always included with an 1850's building. Dusting the sanctuary statues, the restoration of our 1861 organ which is living on borrowed time and additional lighting for the vault of our church are all part of that list. We also need to establish a "rainy day fund" to maintain all the hard work so many have done. You continued support will be deeply appreciated and you don't have to be reminded that besides feeling good about helping, there are tax advantages as well.
We want to thank all who have helped bring us to this point. Grateful prayers for you and your loved ones accompany this message of celebration.
Gratefully yours in Christ,
Rev. Richard Thibodeau, C.Ss.R.
Pastor

P.S. Please consider an end-of-the-year gift to ensure the future of this beautiful symbol of faith in our New Orleans community. Thank you, again, for your generosity.
Donor Levels
Tower Cross                                      $150,000 includes naming rights
Tower Bell                                         $100,000 (2 bells available) includes naming rights
Four Sided Clocks                           $50,000 (4 clocks available) includes naming rights
Mother of Perpetual Help Level        $25,000–$49,999
Archangel Level                                $10,000–$24,999
Angel Level                                       $5,000–$9,999
St. Alphonsus Level                         $1,000–$4,999
Friend of Parish                                $500–$999
Parish Fan                                        $50–$499
Other                                                  _______
The church tower of St. Mary's Assumption church is in desperate need of tuck pointing, masonry work, repaired louvers and screening as well as repairing the damage done by termites, weather and old age. The cross that proudly sat atop it for 150 years was shattered several years ago by lightening and is now gone. The restoration of our church tower will address not only the issues already mentioned but restoring the tower's four sided clock and re-mounting its two bells aptly named Pius and Gabriel. The estimated cost for all work is approximately $970,000. We currently have almost $750,000 and have a good basis for receiving help with tax credits once the bell tower project is complete.
The church tower is more than part of our church. It tower serves as an anchor for the neighborhood, a symbol of hope in an area (the River Garden area of the Irish Channel) which has experienced the challenges of poverty and the continual cycles of life, death and new life. Since 2008, when we celebrated the 150th anniversary of the building of St. Mary's Assumption Church, we have been especially mindful of our ancestors, including Blessed Francis Seelos whose shrine is in the church, who have filled St. Mary's with their spirit and faith. They have given us this gift. We will honor their memory and their spirit by handing this gift on to future generations. As our immigrant ancestors built St. Mary's Assumption Church for us, may we preserve it for future generations. We call upon all people of good will and especially those who have over the years looked to our church and its schools as a sign of hospitality, faith, education, or comfort to humbly answer our need for help.
We greatly appreciate all gifts, regardless of the amount. You can make a donation by credit card (Just press "Donate Now") or you can send a check to St. Alphonsus Parish/St. Mary's Assumption Church "Save the Tower Restoration Fund" 2030 Constance Street New Orleans, LA 70130.
For those who wish to take this opportunity to memorialize their gift the chart that is above will give you some guidance. If you wish to do so please indicate how your want your gift to be listed. Gifts can be paid over one year.
Thanks so much for your help!
You can donate through PayPal*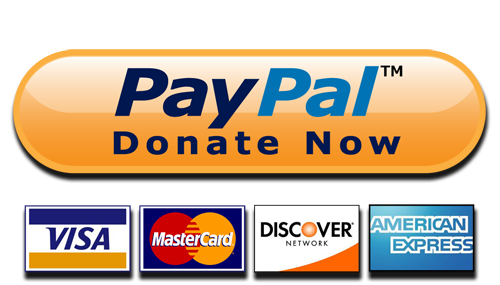 or, send your contribution to:
St. Mary's Assumption Church – "Save the Tower Restoration Fund" – 2030 Constance St, New Orleans, LA 70130
*Please note that PayPal takes 2.9% + $0.30 for each transaction if your PayPal account is only linked to a credit or debit card.
If the money comes out of your PayPal account, or if your PayPal account is linked to your bank account, there is no fee charged